Coronene in beech from the Nationalpark Bayerischer Wald
Current concentrations are above the average values of previous years
Coronene is a product of combustion of fossil fuels. It is environmentally persistent.
Coronene levels in and on beech leaves from sampling site Hang Hochwalddistriktsteig in the Bavarian Forest National Park are low. However, since 2005 measured concentrations are clearly above the average values of previous years. Currently it is not clear, whether this is caused by increased air pollution in that region.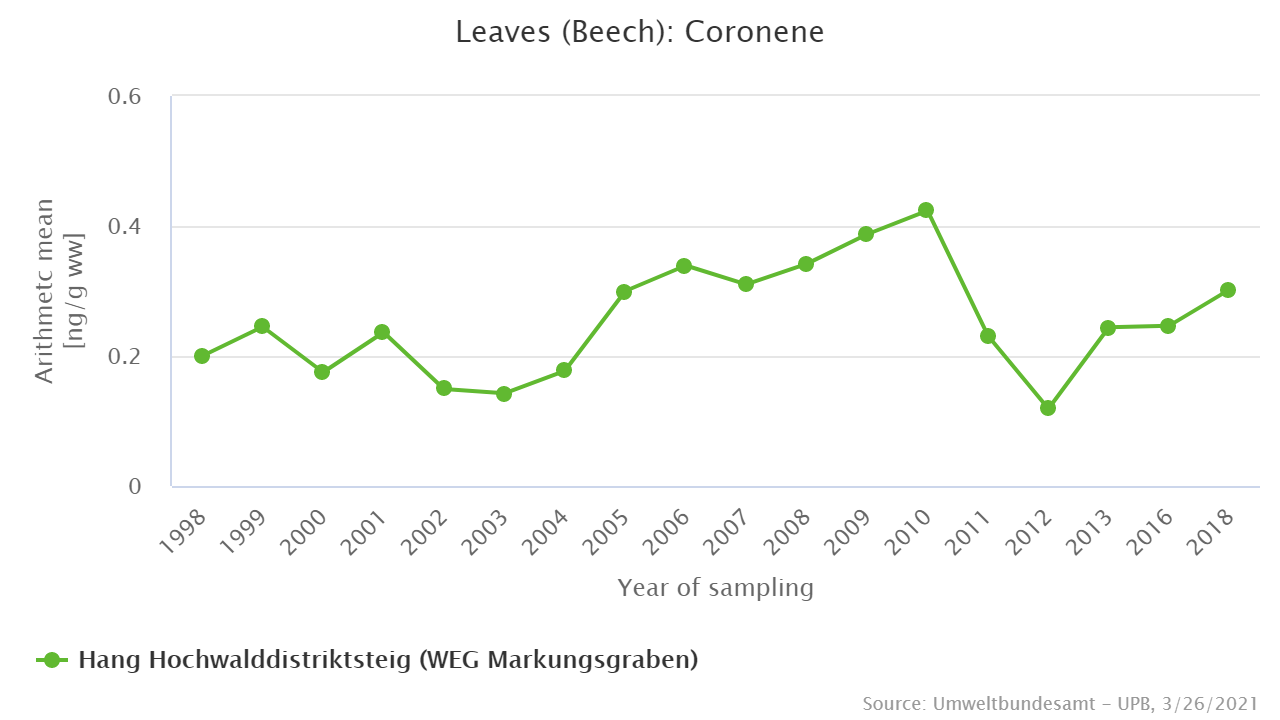 Recommended profiles
Specimen
As the most dominant deciduous tree species in Central Europe, it plays a significant role in most nearly natural and also anthropogenically influenced forest ecosystems up to an altitude of 1100 m.
Analytes
Polycyclic aromatic hydrocarbon with seven connected six-membered rings
Sampling area