Nickel in zebra mussels from the Saar
Higher nickel levels in mussels from the sampling site Rehlingen
Filter feeders like mussels are exposed to both, particle-bound and dissolved nickel.
Nickel levels in zebra mussels from the Saar sampling sites Güdingen and Rehlingen are relatively high. Contamination is mostly higher in mussels from Rehlingen which is located downstream of the steel industry in Völkingen and Dillingen and the confluence of the highly contaminated river Rossel. The higher nickel contamination of mussels from this site probably reflects higher water concentrations.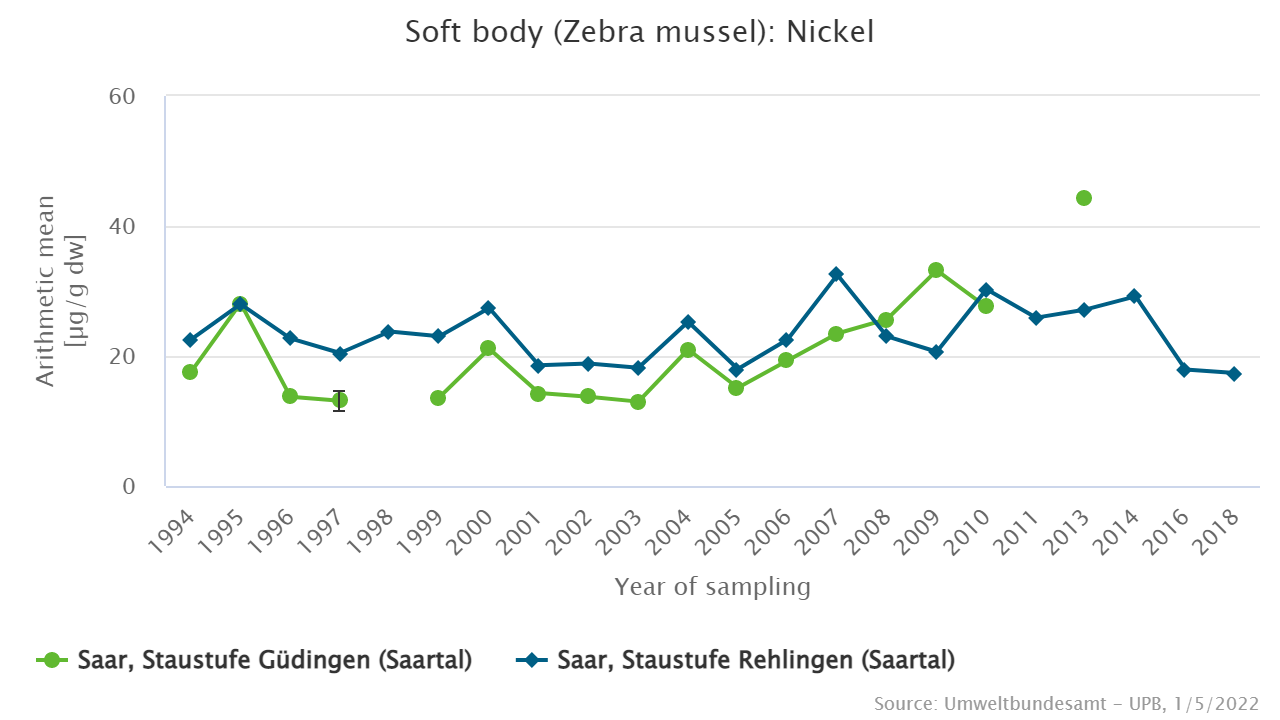 Updated at: 2019-11-15
Recommended profiles
Specimen
Common mussel species as invasive animal in rivers and lakes with high information level for water pollution
Analytes
Naturally occurring transition metal
Sampling area
Important, old-industrialised conurbation in Germany.