Phosphorus in earthworms from the
Bornhöveder Seengebiet
Only small variations between the years
Phosphorus is an essential element for all living organisms and its body concentrations are regulated. Therefore variations in phosphorus levels are usually small, as can be seen, for instance, in earthworms from the sampling site Belauer See.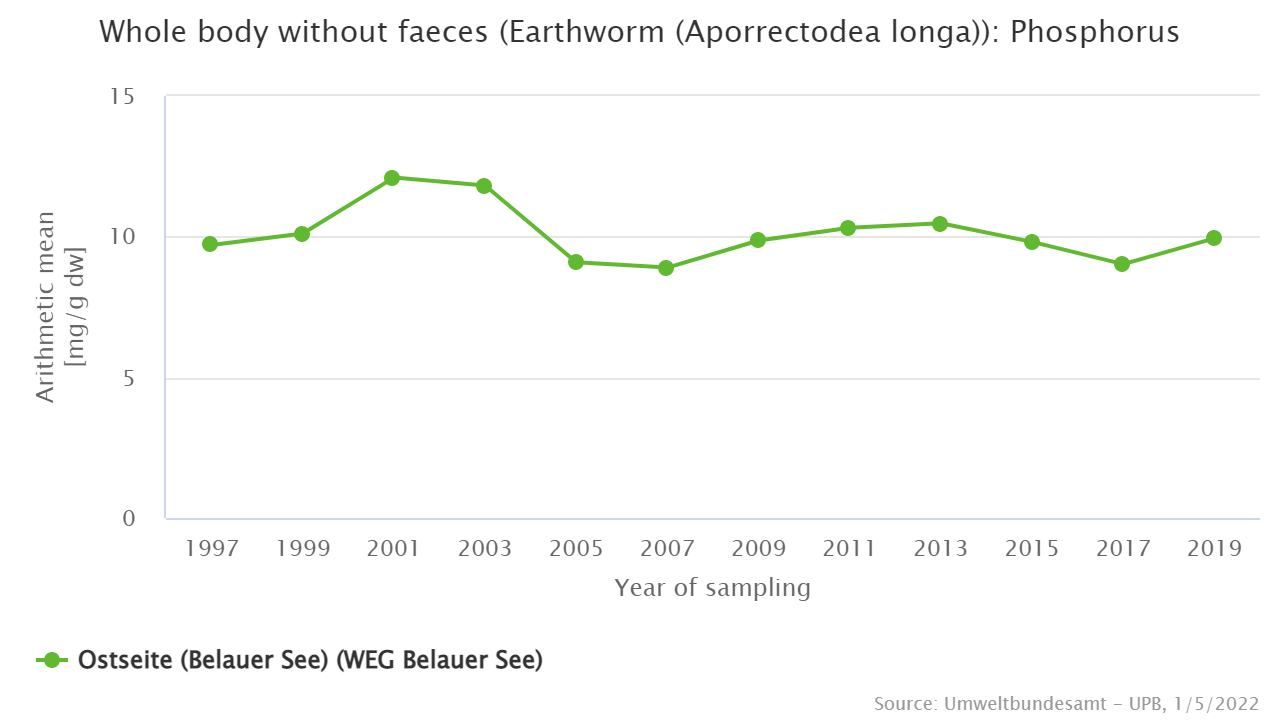 Recommended profiles
Specimen
As an organism living at ground level, it is a major driver of the decomposition of organic material (e.g. plant litter).
Analytes
Common element in the environment and constituent of many minerals
Sampling area