Indeno[1,2,3-cd]pyrene in pine from the Dübener Heide
Significant decline in contamination since the early 1990s
Indeno[1,2,3-cd]pyrene is a product of combustion of fossil fuels. It is environmentally persistent and has a high bioaccumulation potential.
Since the early 1990s, the concentrations of indeno[1,2,3-cd]pyrene in and on pine shoots from the Dübener Heide have decreased significantly. This is probably related to improved emission protection in households as well as in industrial plants of the adjacent industrial region Bitterfeld.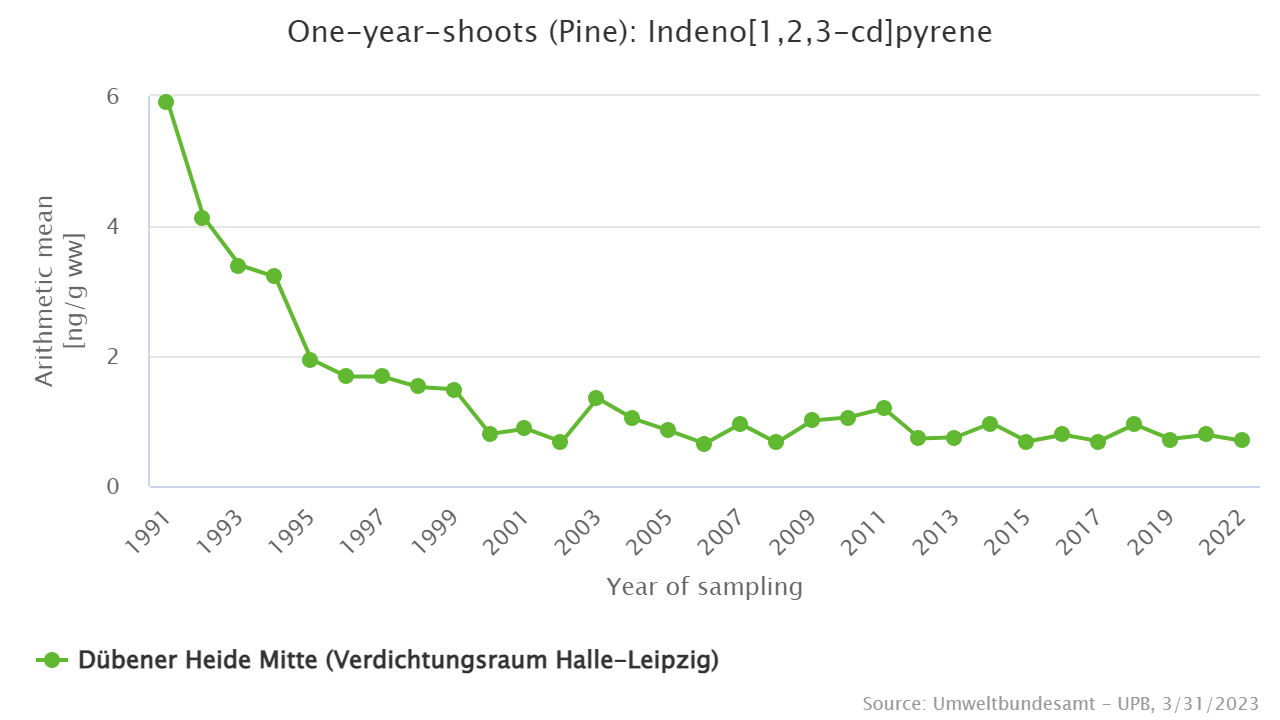 Updated at: 2022-01-11
Recommended profiles
Specimen
A major primary producer in semi-natural and anthropogenic affected ecosystems.
Analytes
Polycyclic aromatic hydrocarbon with five six-membered rings and one five-membered ring
Sampling area