Methylmercury in blue mussels from the North Sea
Higher contamination in the Sylt-Römö-Watt
Methylmercury is formed by methylation of anorganic mercury but is also a product of combustion of fossil fuels. It is highly toxic and has a high potential for bioaccumulation and biomagnification.
Since 1992, methylmercury levels in blue mussel from the North Sea are higher at the sampling site Königshafen at Sylt compared to Eckwarderhörne in the Jade Bay. No such difference is detected for total mercury. A possible explanation for these findings may be a higher rate of methylation at the sampling site Königshafen.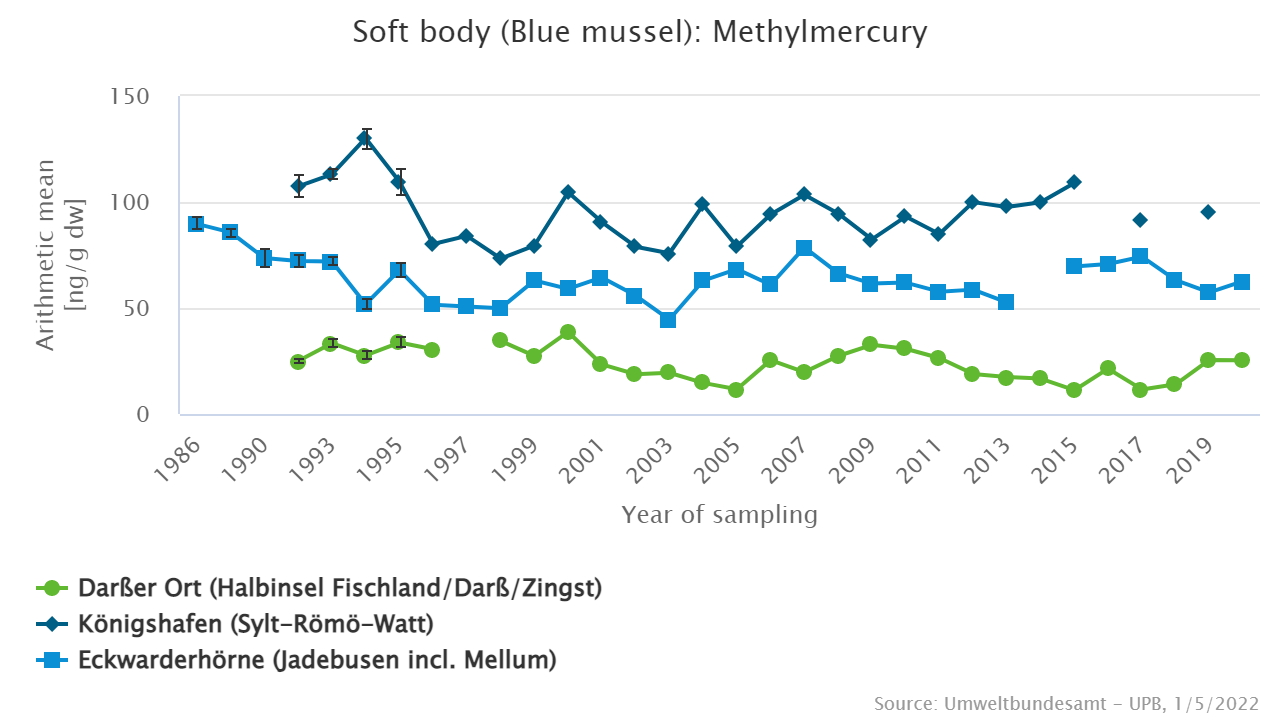 Recommended profiles
Specimen
One of the most important edible mussel species common in the North and Baltic Sea
Analytes
Organometallic compound that is naturally formed from inorganic mercury ions
Sampling area
National park in the world largest connected sand and mud flats.